After Dropping off one of my best friends The Danimal at his home in Hamilton Oh I continued on back down towards Florida. I made a stop in Nashville for a couple days to catch up with my good friends, squeezed in an infamous fat kid party, and spent time with Ande and Josh who where in town visiting from Georgia. Not a ton of Photos going on in that little stint of time. 
      I then headed down to Florida for a run of shows and I was pleasantly surprised while in Florida to finished my new CD "Th Hot Wheel Hacienda". It was freezing ass cold up north so as soon as I got to Florida I went straight to one of my favorite beaches in Naples.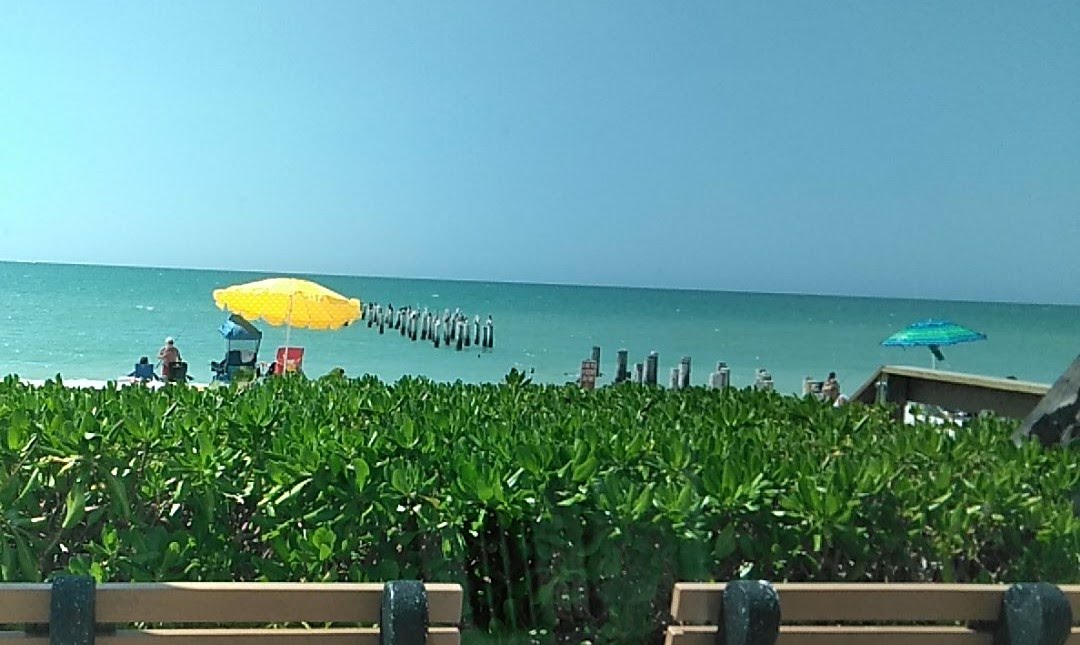 I Spent a good three hours swimming in that ocean that day, and got an epic sunburn that made it very difficult to sleep. But I didn't care!! I was in the sun!! Seriously though... its like I shut down in freezing weather. I thrive in heat! Then Shortly after arriving I was Called to do a live interview in Sparta WI, where yes... you guessed it... it was freezing ass cold. However, it was an awesome trip! I got the chance to see my McPherson Guitars family and play their increasable guitars! Larry, whom I call El Presidente ... and I did an event for Wisconsin where I got a chance to meet the governor, Scott Walker. Cool cat, and doing great things for the people of his state. Well like 3 seconds before we went live El Presidente jumped in and snapped a selfie ...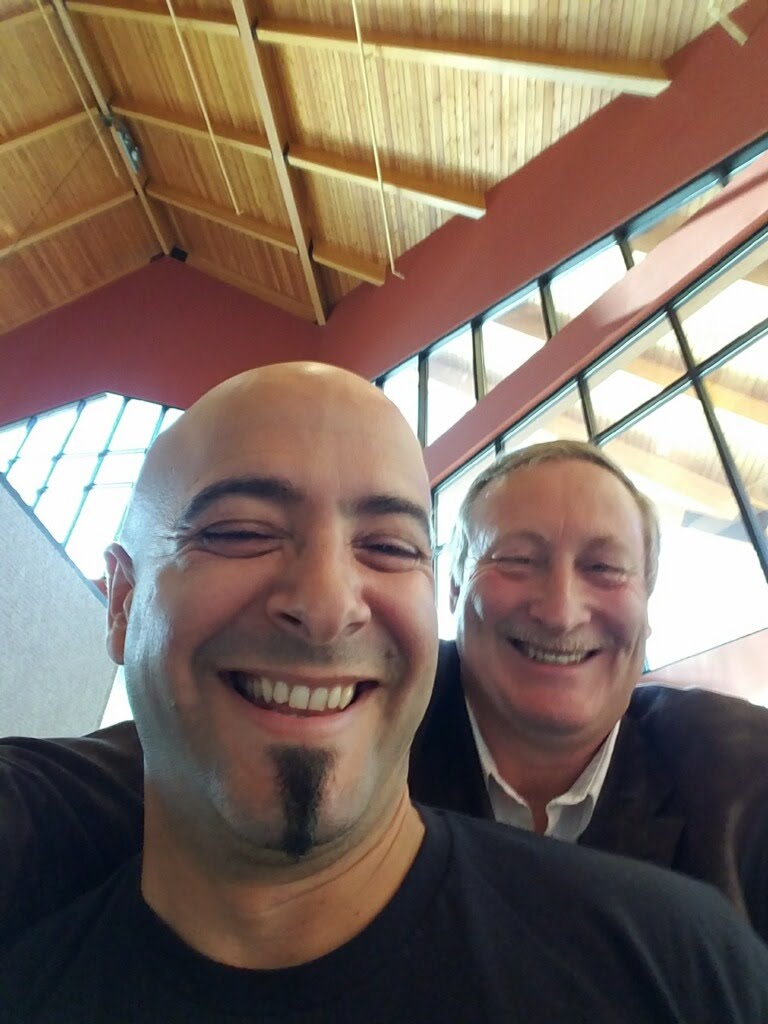 It was way unexpected so it became very difficult to NOT to laugh during the interview... And I also made the papers while performing for the interview!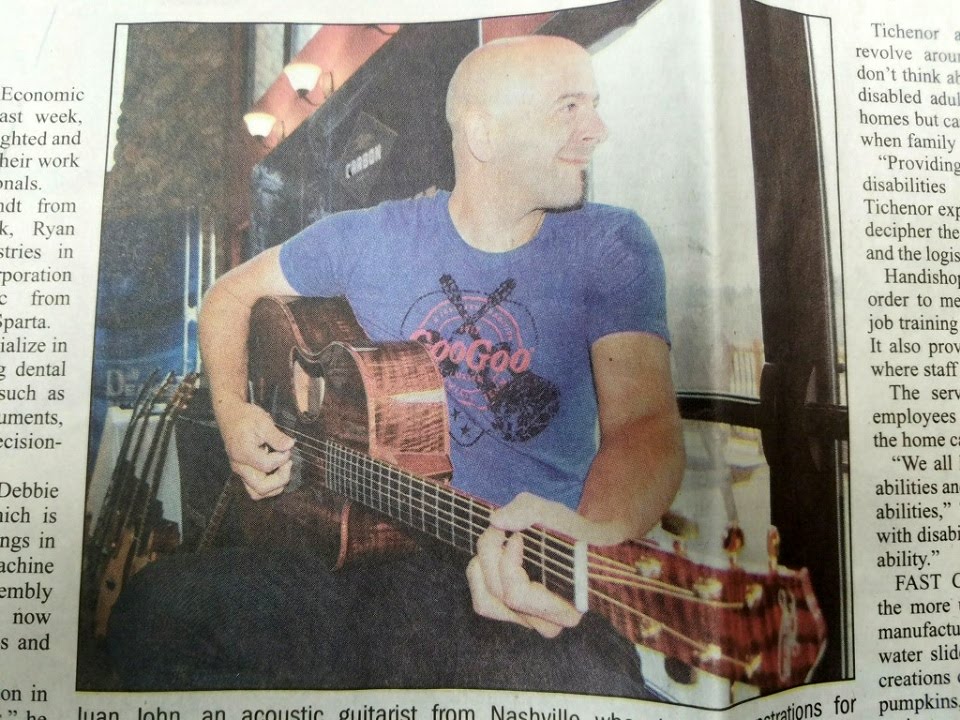 The guitar Im holding in that picture is one of Matt McPherson's personal guitars, and it was freaking SWEET!! Needless to say I played the ever lovin Gugcamoles out of that guitar and enjoyed every minute of it! The entire guitar is built of a heavily figured walnut with Koa binding and had an amazing sound with an emphasis on the mid range frequency. Its a unique build, because there aren't many guitars made entirely of walnut. The next morning Larry and I went to my favorite breakfast joint out there called Doreens and spent some time hanging around Sparta. Then I got a chance to meet Matt's brother Steve McPherson. Super cool guy and his son is extremely interested in guitar. When I get back out there Im going to sit down with him and show him a trick or two. 
         I returned to Florida on a Friday morning and then that night I played a show at an awesome place called Freedom Fine Cigars. I have made some life long friends performing at that venue which you will be hearing about in future posts. Anyhow I got a ton of work done while in Florida including rebuilding the hot wheels. It needs to be done! 300,000 miles later!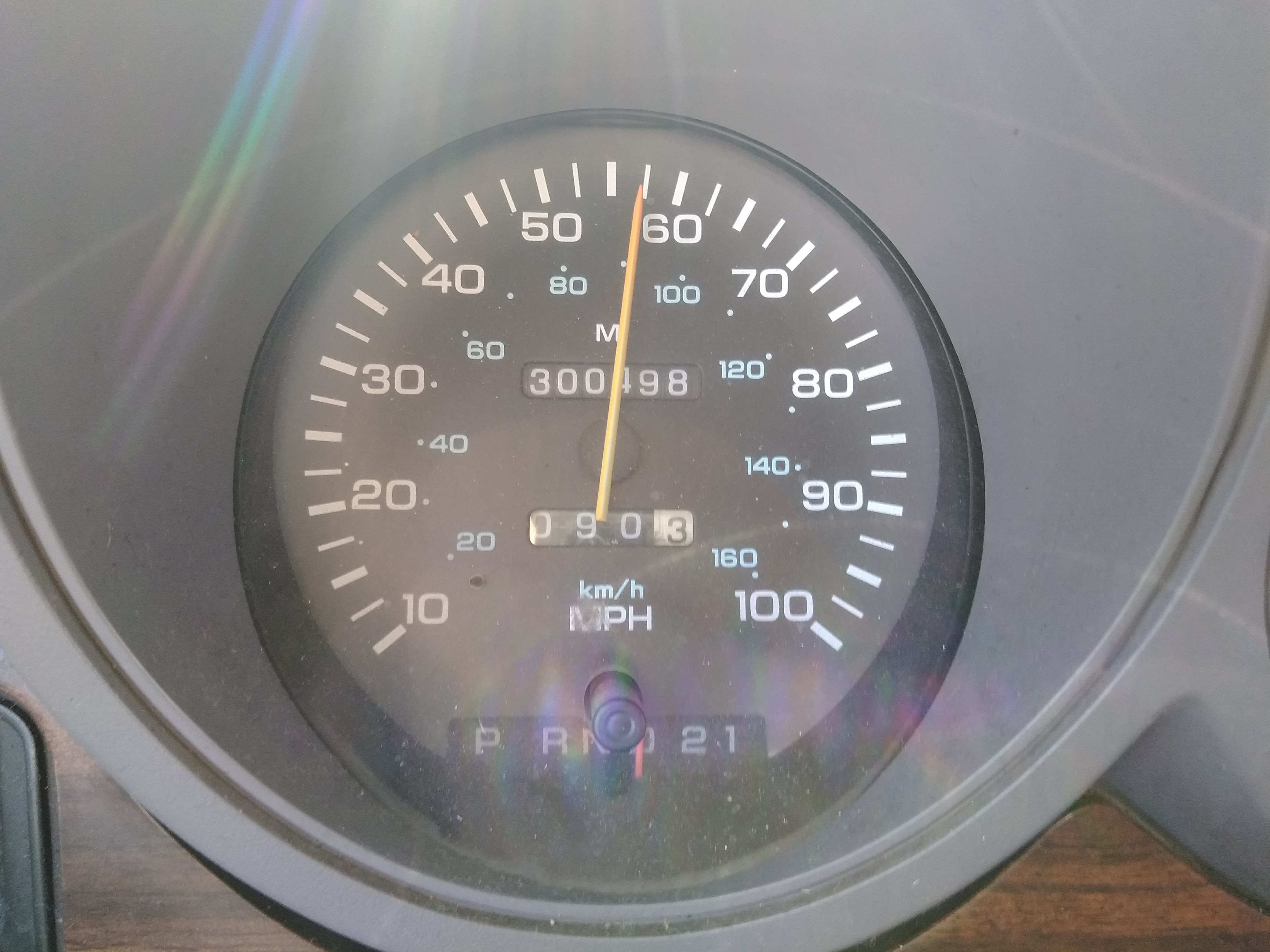 This is what it looked like completely taken apart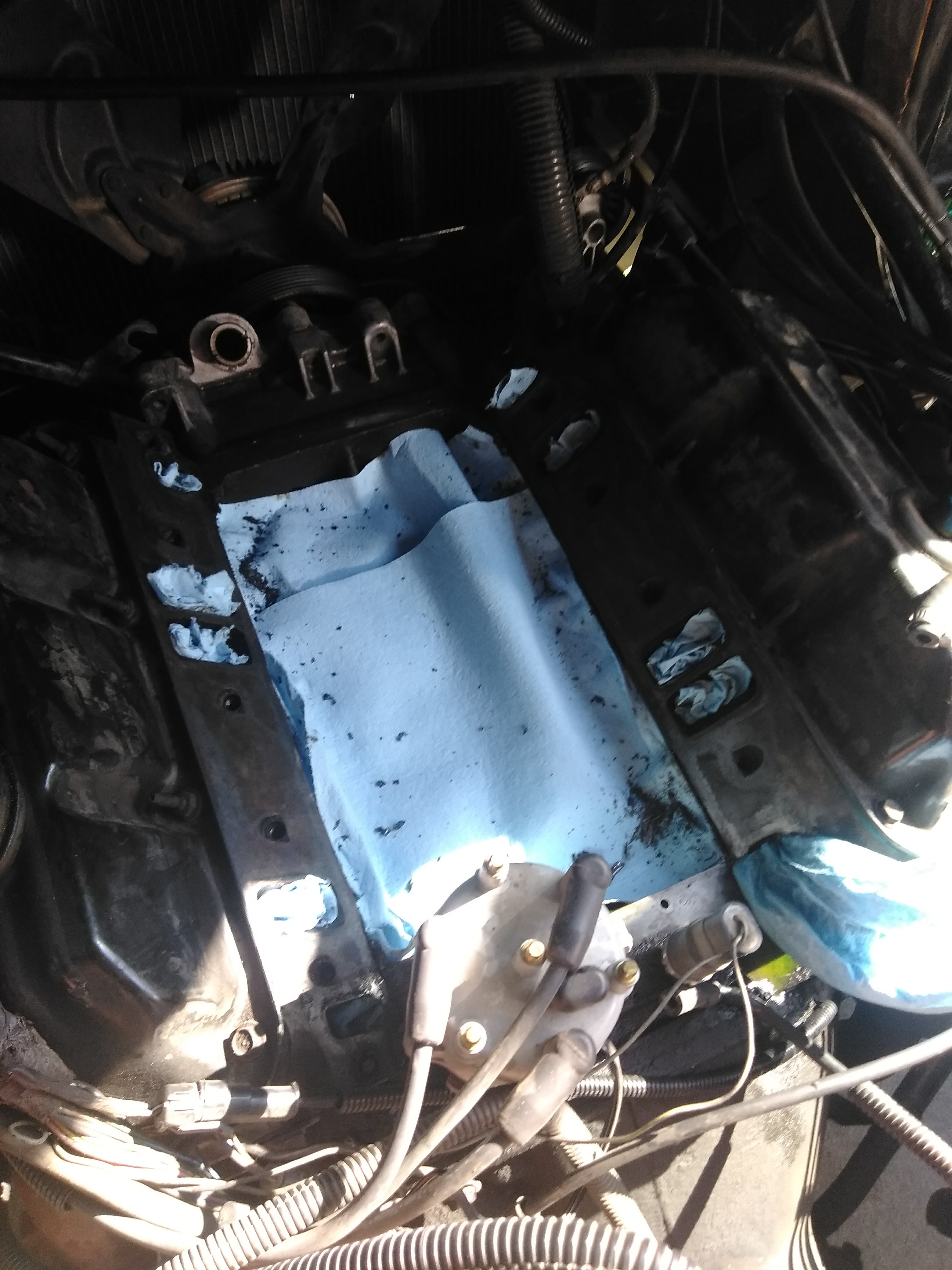 We gutted that thing and did all the gaskets and Lord knows what else. It runs like a stud and I'm sure after all that work will continue to! I also added n solar panel and solar generator which will allow me to be entirely off grid at all times! no more relying on Starbucks charging stations! :D We also spruced the place up a bit with a new counter top!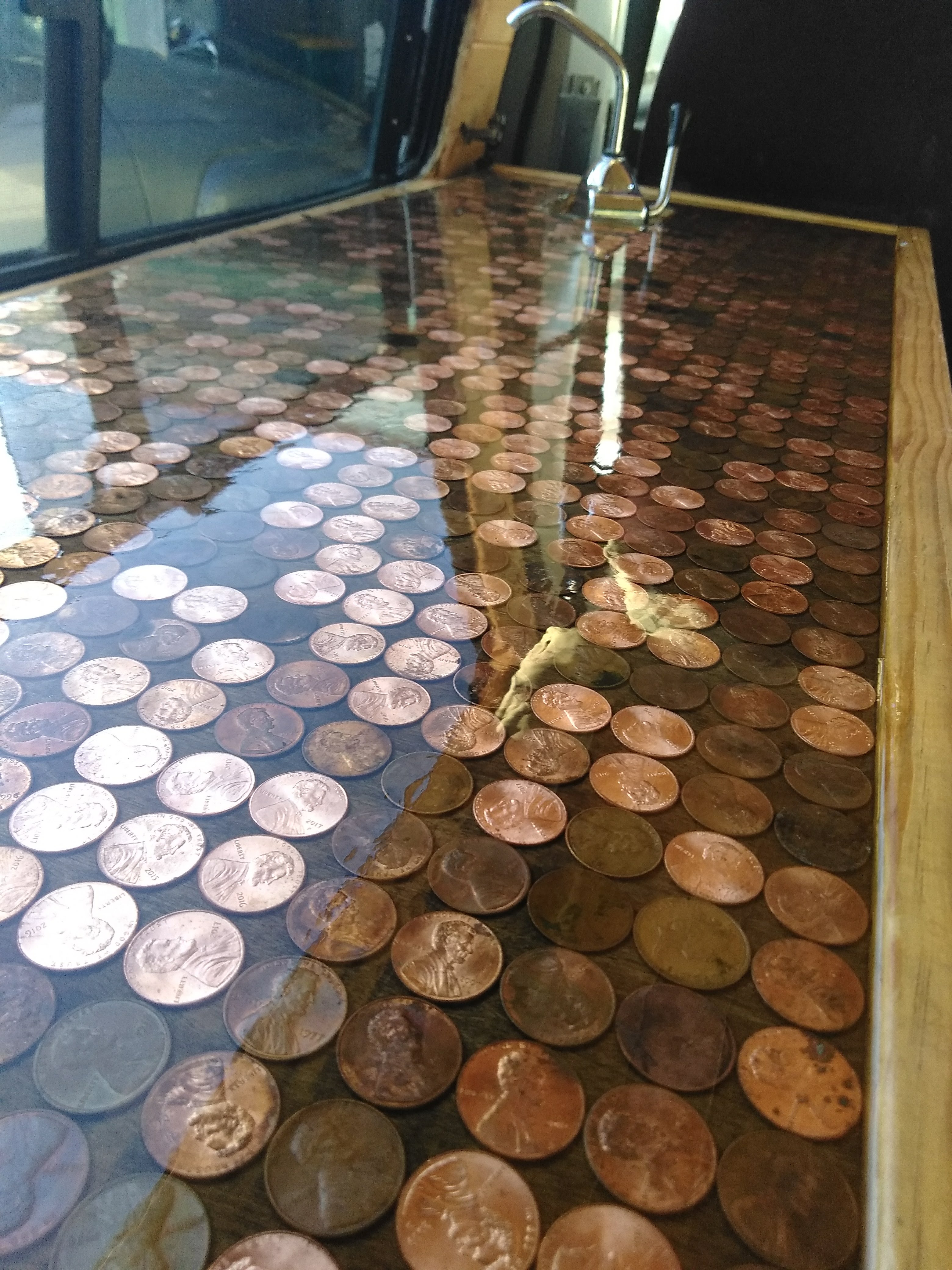 The entire top cost like 40.00. Super cheap and serves multiple purposes. I am super grateful for The love and support I have received while out here in Florida. If it wasn't for you guys none of this would be possible!! 
      The big news though is my CD is FINISHED!!! Thanks to my good friend and Latin Grammy nominated producer "Gualo"
Eduardo Jaramillo! He did an incredible job on the recording and mixing. I am proud to share this project with the world! And his mom made the most incredible arepas EVER!! what a joy it was to spend time with him and do this project. Thank you my friend! if you don't know what an arepa is ... its a sandwich thing made with a very specific corn meal and you put just about anything in-between.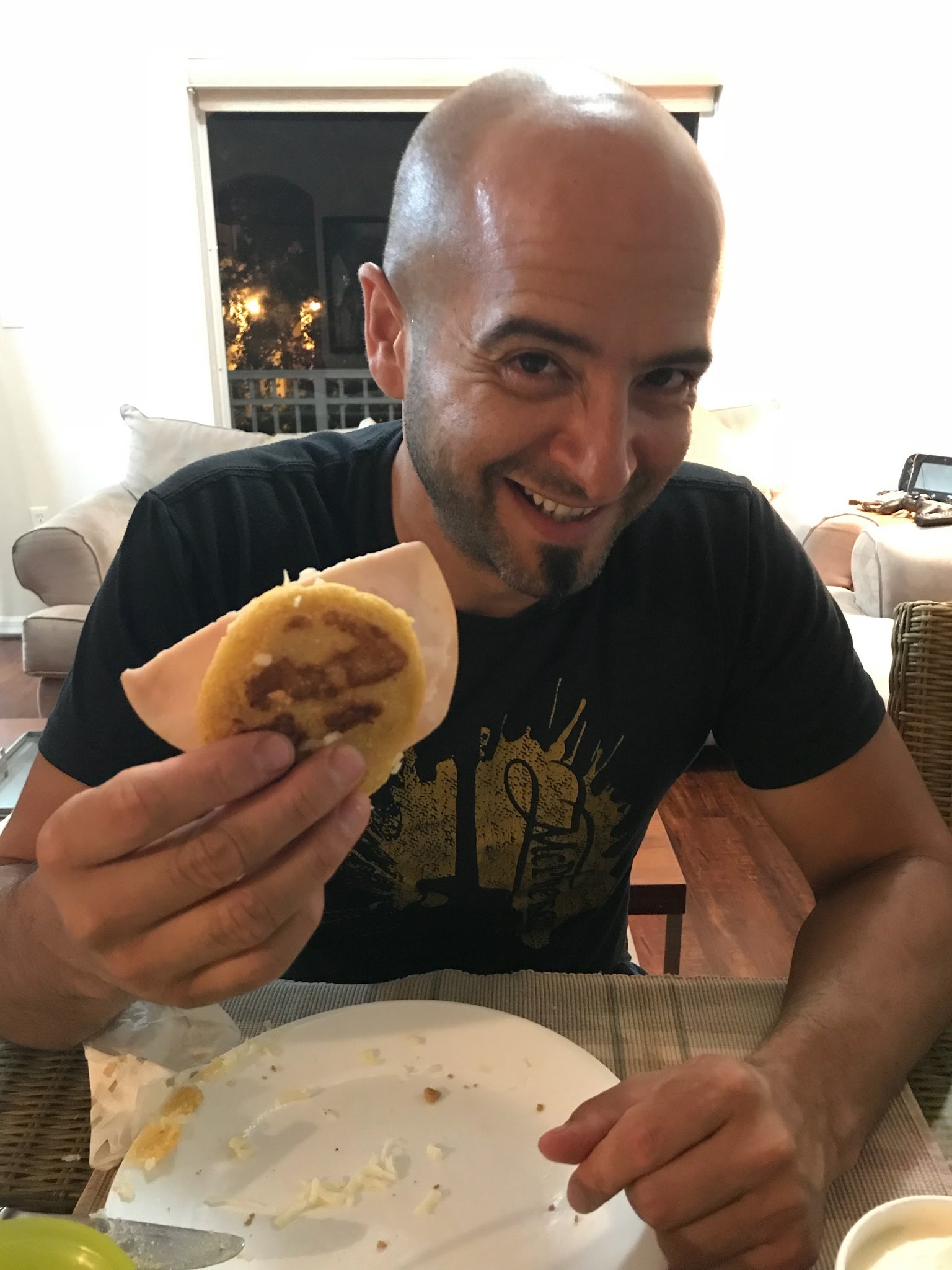 Freaking delicious!! I destroyed like four. I would have kept going, but, but like I told Gualo... I can't be in a food coma just before we record! 
      After all that insanity I was paid a visit by my Swedish brother from another mother Andreas Z. Erickson! Truly the sweetest soul on the planet and the greater guitar player I have ever had the pleasure of playing with! Andreas is the lead guitarist and songwriter for a very well known English band Called Inglorious. Look em up!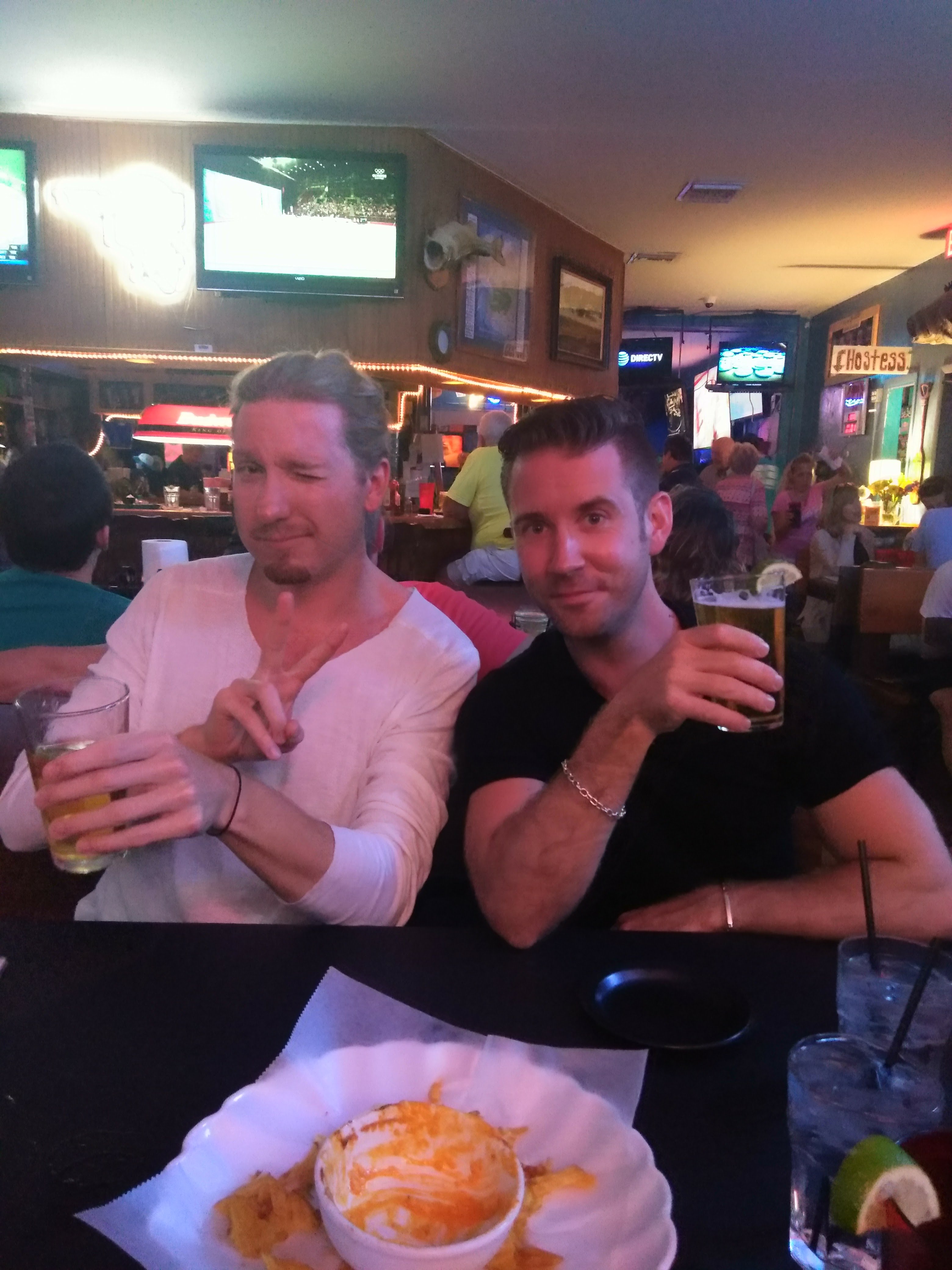 Andrea is on the left and his friend and my new broski Karl-Ola. H very talented Swedish songwriter and producer who will be doing lots of work in Nashville here in the near future. We discussed and made plans for my upcoming European tour and I will be working closely with both of these guys while out in Sweden! 
Lots more insanity on the way! Stay tuned and Thank you all for your love and support!! I can't wait to share more!